Brian Minter offers some tips to brighten up your outdoor living space for the summer
Reviews and recommendations are unbiased and products are independently selected. Postmedia may earn an affiliate commission on purchases made through links on this page.
Content of the article
Finally, we get ever warmer summer weather, and maybe it's time to "show off" a bit on our terraces and balconies.
Content of the article
It's not been the best year so far for annual color, but big, bold, easy-care tropical plants can transform our outdoor living spaces into spaces typically only found at outdoor getaways. warmer climate.
Bananas are perhaps the most popular outdoor theater queens. Fast-growing green Musa basjoo is the safest bet for our region. Starting with a four to five foot plant, grown in a good sized container, you can expect a seven to eight foot specimen in just a few weeks, and its long, lush leaves will be swaying in the wind all summer long. well in the fall. They are relatively inexpensive, easy to maintain, and create a lovely tropical theme on any patio.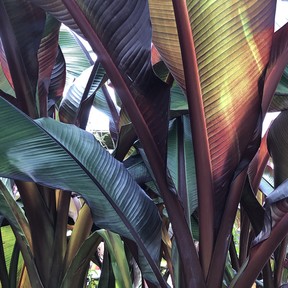 Although much more tender, the burgundy red banana (Ensete maurelii) turns heads. It also thrives in a warm, sunny location and makes quite a statement. Faster and faster, but much more compact, it's ideal for small spaces as an impressive display or focal point.
Content of the article
Once established, tropical hibiscus will bloom constantly outdoors all summer and well into fall. Taller tree or shrub forms require little care once they have found a home in a sunny spot. Although their blooms only last a day or two – be sure to remove spent blooms – they are constantly producing new buds for a continuous floral display of vibrant red, orange, yellow or pink blooms, setting the tone for a tropical themed patio.
Native to the tropics of South America, angel's trumpet (Brugmansia suaveolens) isn't as conspicuous these days. Extremely fast growing, a six to seven foot specimen can be grown in one season. The huge hanging floral trumpets produce a beautiful fragrance. The most popular colors are yellow, peach, white and pink. They tend to bloom in clusters, and they are easily trained in tree form for the most stunning displays. All parts of the plant are poisonous if ingested, so it may not be the best plant if you have young children.
Content of the article
Elephant ears are the "hot" new outdoor plants. Botanically they are known as colocasias or alocasias – I have yet to find any authority on tropical plants that can clearly explain why the two different names. Native to tropical Asia, they are part of the taro family. Their two most prominent characteristics are their very large green elephant ear-shaped leaves and the rich black foliage of many varieties, such as Black Magic. They all need warm summer temperatures to thrive outdoors, and they should be placed sheltered from high winds to prevent the leaves from tearing.
Although they are seen growing in full sun, they actually prefer a lightly shaded spot during the hottest summers. Like all of these tropical centerpieces, taros work best alone in a container. The different varieties of taro are truly wonderful additions to our summer patios, and they too will provide a wonderful display well into summer's end.
Content of the article
The many varieties of citrus fruits are among the most fragrant plants to enjoy on our terraces. From lemons and oranges to limes and grapefruits, they'll provide a continuous supply of fragrant blooms all summer long. Citrus plants are very easy to care for as long as they are root attached, not overwatered, and fed with a citrus fertilizer, such as Evergreen and Citrus 30-10-10 from GardenPro. They are happiest outside on the patio from late spring to early fall.
When I travel to Europe, I see beautiful sweet laurels (Laurus nobilis) almost everywhere, both in gardens and on terraces. Classified as a zone 7 plant, they can go out on the terrace from March and stay there until November. The shiny, dark green leaves of these easy-care plants have that wonderful herbal 'bay leaf' scent that is used to flavor many of our meat and pasta dishes. Sweet laurels are especially beautiful in the form of topiary forms.
Content of the article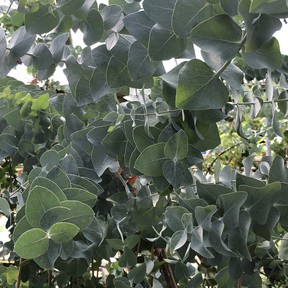 Some new patio favorites are the many types of eucalyptus. There are over 600 varieties; all are from Australia. The two most popular in our area are cider gum (E. gunnii), which is technically hardy to -12C to -15C and the E. Silver Dollar cinerea, which is hardy from -8C to -10C Their blue-silver foliage and distinctive fragrance is a delightful addition to any patio. They grow so fast that they can easily be a source of cut branches for bouquets. When pruned regularly, they can be an attractive container tree from late March through October.
All of these patio specimens have a unique appearance and, for the most part, are easy-care plants. The challenge with all of them is that they need winter protection, especially when temperatures drop below 5°C to 0°C. Even the hardiest ones, like sweet bay and eucalyptus, have no root protection when planted in containers. We overwinter all of our tender plants in a cool greenhouse where we can keep the temperature above 5-8C.
It's much harder to do in a traditional family setting. Adding a conservatory or a small attached greenhouse would give you a new extended living space all year round, as well as a cold weather conservation area where these plants can add lots of beauty all year long. a long winter season.