South Korea said on November 19 that it had sent fighter jets to intercept a group of Russian and Chinese planes that had traveled to its buffer zone without warning.
South Korea's Joint Chief of Staff said seven Russian military jets and two Chinese military jets have been identified in the country's air defense identification zone off the east coast.
The ROK Air Force had previously sent fighter jets and other planes to the area, but the Russian and Chinese planes left without entering South Korea's territorial airspace, according to the Chairman of the Joint Chiefs of Staff.
Breakage:
Two Chinese and seven Russian military planes entered the air defense identification area of ​​the easternmost islets of South Korea, northeast of South Korea, neither of them violated the territorial air of South Korea.
South Korean military has scrambled fighter jets and mid-air refueling tankers pic.twitter.com/Bt2wsTDCuO

– Eva عائشة (@evazhengll) November 19, 2021
Seoul added that the development could be linked to a joint exercise organized by China and Russia, saying further investigation is needed to determine the unusual air exercise. However, China later informed South Korea via a military communication channel that the flights were part of routine military exercises with Russia.
Air defense identification zones generally extend beyond a country's borders to allow more time to respond to potentially hostile aircraft. Military planes that fly in the ADIZ of another country are required to notify that country in advance.
In recent years, Chinese and Russian jets have frequently flown inside South Korea's ADIZ, allegedly in response to the US military presence in the region.
In addition, Moscow does not recognize the Korea Air Defense Identification Zone (KADIZ), while Beijing said the area is not territorial airspace and all countries should enjoy the freedom of movement.
Chaos in the skies
This is not the first time that China and Russia have entered South Korea's identification zone. In July 2019, two Chinese H-6 bombers and two Russian Tu-95 strategic bombers entered Seoul's Air Defense Identification Zone (KADIZ). In December 2020, four Chinese and 15 Russian planes breached the Korean ADIZ.
In the 2019 incident, when Russian military planes violated South Korean airspace during a combined air patrol with China, South Korean jets fired hundreds of warning shots at them. The Russian Defense Ministry later accused South Korea's two F-16 fighter jets of carrying out "unprofessional maneuvers."
The regular forays appear to be a step forward in Sino-Russian military collaboration while also probing a gap in defense coordination between Japan and South Korea in the region.
Complicating matters further is the fact that the Chinese, South Korean and Japanese ADIZs all overlap south of the Korean Peninsula. The overlapping ADIZ areas also include disputed locations between China and South Korea (Ieo Island) and China and Japan (Senkaku / Diaoyu Islands).
Testing the waters
Regular intrusions indicate an aggressive military position of the Chinese and Russian military in the region. Although Japan and Korea are both allies of the United States, the two countries do not enjoy good relations due to historical differences.
This gives Russia and China a chance to test their military cooperation; it could also be used to investigate the lack of cooperation between Korean and Japanese air defense networks. Both countries have defense ties with the United States, but there is no regional and trilateral security framework.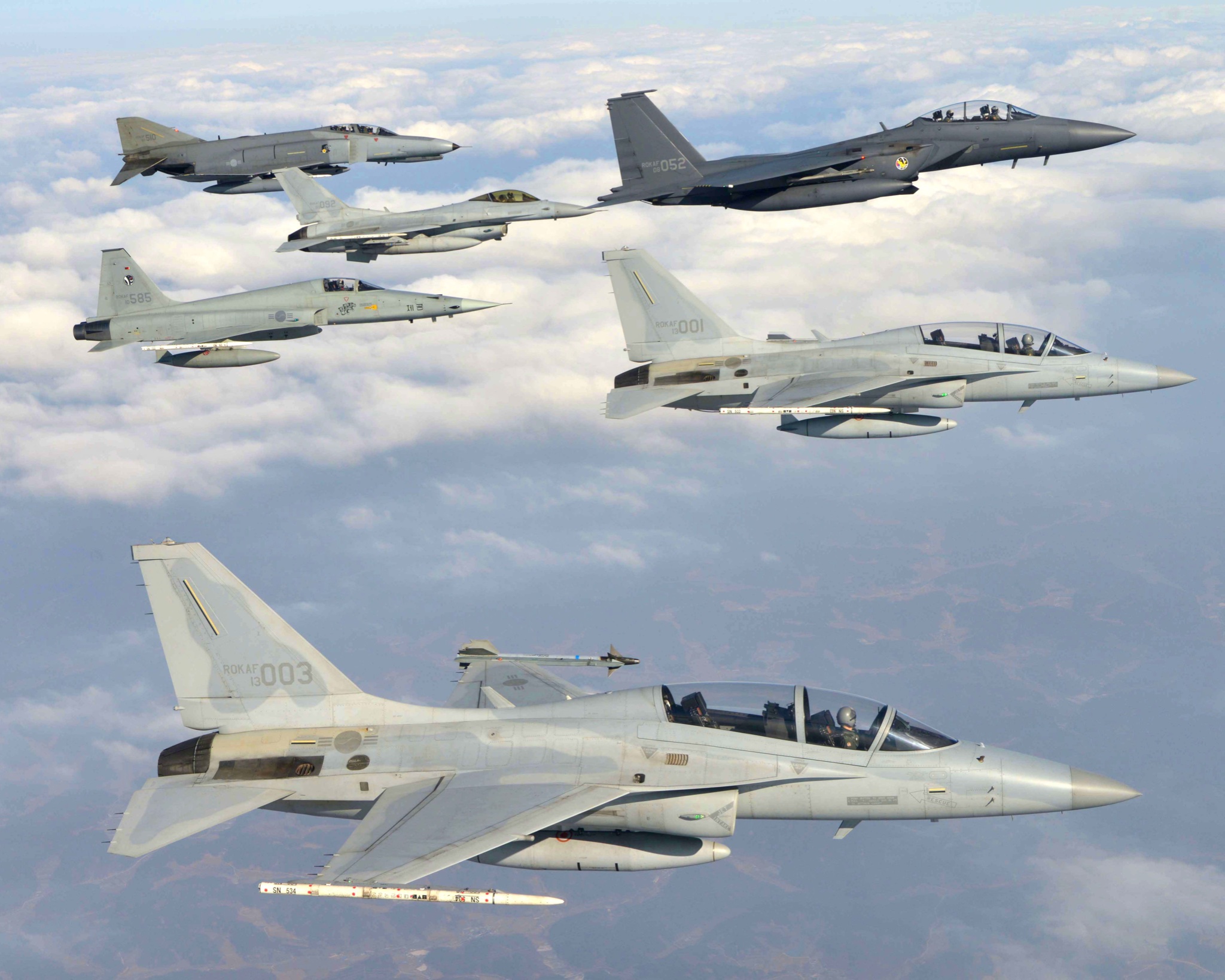 In a recent incident, a long-standing disagreement over land claims over the Sea of ​​Japan islets interrupted a planned joint conference between US, South Korean and Japanese officials in Washington DC.
In a more geopolitical sense, these patrolling activities of China and Russia could be aimed at separating coordination between Japan and South Korea.
The only official relationship between the Japanese and South Korean armies is an intelligence-sharing agreement, although the two countries have defense attachés in their respective embassies.
Joint Russia-China exercises
Following their historic joint training exercise in 2005, the Chinese and Russian armed forces conducted a series of maneuvers in China, Central Asia and Russia under the auspices of the Shanghai Cooperation Organization.
In 2018, a Chinese brigade participated in the massive Vostok (East) exercises in the Russian Far East, considered the largest military exercise undertaken by all armed forces since the end of the Cold War.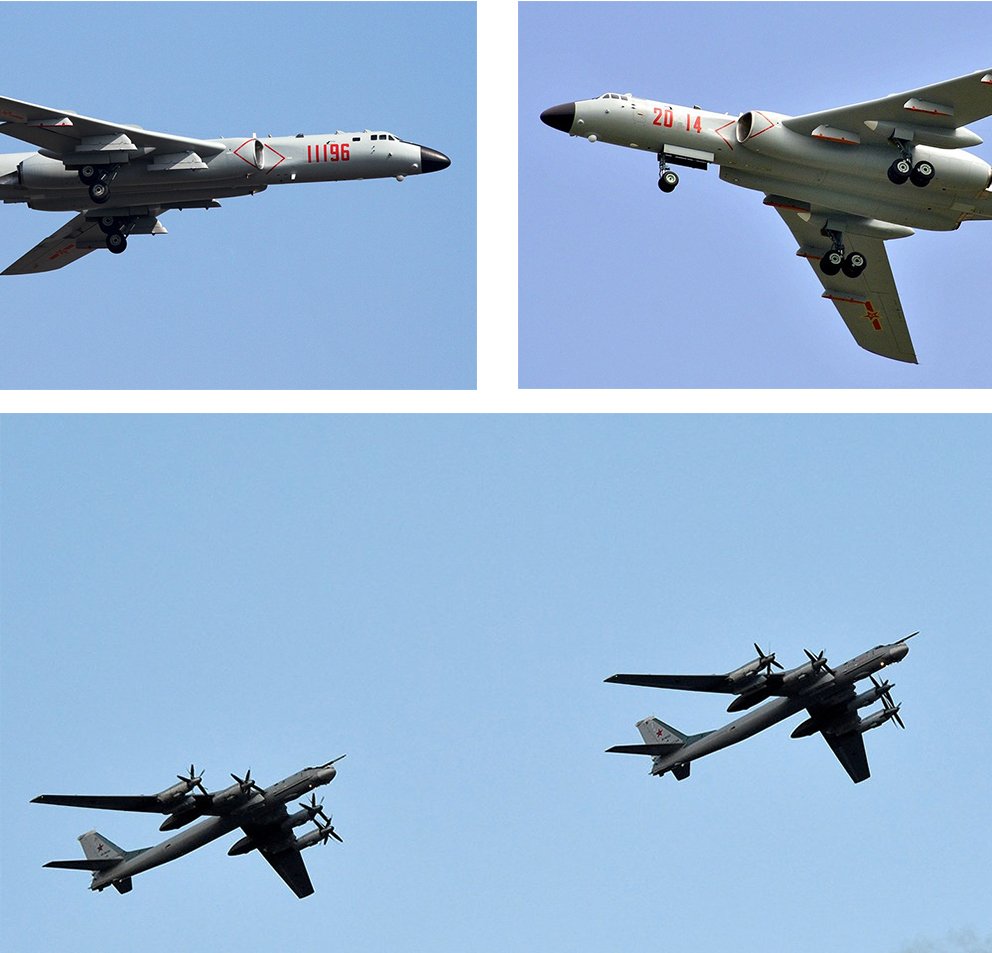 On July 23, 2019, for the first time in history, the Russian and Chinese air forces conducted a joint air patrol in the Asia-Pacific region. Two Russian Tupolev Tu-95MS and two Chinese Xian H-6Ks were assigned to this mission, providing border security, according to an official statement.
In October 2021, a group of 10 Chinese and Russian warships crossed the strait separating the main island of Japan and the northern island of Hokkaido. It was the first time that Japan checked the passage of Chinese and Russian navy ships through the Tsugaru Strait, which connects the Sea of ​​Japan and the Pacific Ocean.
Despite the strait being considered international waters, Japan's relations with China have long been strained by competing claims over a handful of small islets in the East China Sea. Following coordinated Chinese and Russian patrols in the region, the U.S. and Japanese navies have conducted military exercises in the disputed waters of the South China Sea.
An article published in July 2020 noted that Sino-Russian naval troops carried out combined exercises in the Black Sea, Baltic and Mediterranean, Yellow Sea and South China Sea, indicating that cooperation exercises have expanded. to new geographic areas.